WHAT IS WINDOWS SERVER 2016 REMOTE DESKTOP SERVICES ?
Windows Server 2016 RDS CAL is part of the flexible licensing system for Windows Server 2016. It will give customers the opportunity to leverage fantastic enhancements that make it the optimal version of RDS, to date, with several areas of innovation to improve the administrative and client experiences.
This Version " RDS 2016″ brought innovation centered around three areas: Simplify IT management, User experience, and Improved security.
What is  Remote Desktop Services?
RDS, short for "remote desktop services," refers to the feature that lets users utilize Windows programs and visual desktops remotely. Using the proper client access licenses, desktop networks may be managed centrally (CALs). Additionally, the 2016 device licenses may be combined with any possible Windows Server 2012 Core licenses that are already in existence. This offers an organization's IT department more time to upgrade to the most recent server operating system. Future updates will be installed faster thanks to the "Express Updates" capability.
Do I need a Client Access License?
Each user and device that connects to a Remote Desktop Session host need a client access license (CAL). Installing, issuing, and tracking RDS CALs all require an RDS licensing server. The RD Session Host server decides if an RDS CAL is required when a user or device connects to it.
THE DIFFERENCE BETWEEN USER CAL AND DEVICE CAL
License your deployments with Device or User Client Access Licenses
Each user or device accessing a licensed Windows Server requires a Windows Server CAL or a Windows Server and a Remote Desktop Services (RDS) CAL.
REMOTE DESKTOP SERVICES USER CALS
It allows a user to establish a Remote Desktop session on a Remote Desktop session host server. Regardless of the number of devices that the user uses to log in.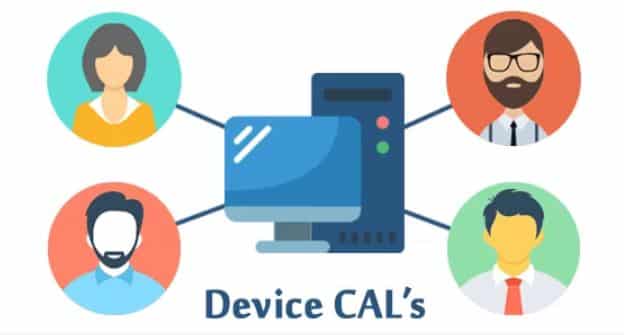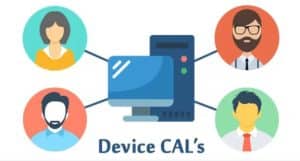 REMOTE DESKTOP SERVICES DEVICE CALS
It allows a specific device to establish a Remote Desktop session on a Remote Desktop session host server. Regardless of the number of users connecting from of this device.
Windows Server 2016 RDS Specs:
INSTALLATION METHOD: Digital Download
ESTIMATED DELIVERY TIME: Instantly
DEVICES SUPPORTED: 1 Concurrent Local Connection per device license, Unlimited Devices per User License
LICENSE TYPE: Lifetime
LICENSE TERM: Indefinite
LICENSED USE: Licensed for Home and Commercial Use
BRAND: Microsoft
GTIN: 5532090
FEATURES: Includes 50 Remote Desktop user CALs
OPERATING SYSTEMS SUPPORTED: Windows Server 2016
Are you a reseller?
If you're a reseller, mail us at Support@allgoodkeys.com and we'll send you a tailor-made price list. Let's work together!
Become Affiliate
Earn commissions by promoting our digital products! Join our affiliate program, get a unique tracking link, and start monetizing your platform. Sign up today and offer valuable products to your audience. Visit our affiliate program page
Find more Products in All Good Keys
Windows Operating Systems: Windows 11 – Windows 10 – Windows 8
Microsoft Office Suites: Office 2021 – Office 2019 – Office 2016 – Office for Mac
Antivirus: Kaspersky – ESET – Avast – AVG